"Whom Jesus "Really" Loved"

This book does not only prove Judas to be the infallible "Disciple Whom Jesus Loved" in the Book of John. The studies presented in this book is well-founded through exhaustive research from its ancient original languages, before the conception of the English translations. Nevertheless, and more importantly, in the process of reading this book, the Lord will graciously unfold your very own purpose as a part of His body; in whom He had chosen and predestined even before the foundation of the world, to be His very own, Chosen and Beloved Disciple, prepared in advance for His glorious coming (Eph. 1:3-14).
Please check out the pages on this website and have a blessed time.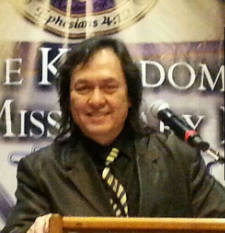 For God did not send His son into the world to condemn the world, but that the world through Him might be saved. (Jn 3:17 KJV)

---