"When Did Judas Hang Himself"

Dr. Gary Pangan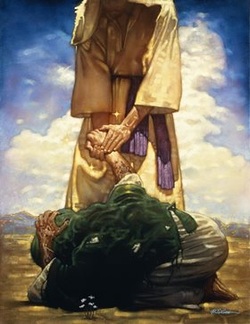 " ...saying, I have sinned in that I have betrayed the innocent blood. And they said, what is that to us? See thou to that. And he cast down the pieces of silver in the temple, and departed, and went and hanged himself. Matt 27:4-5 (KJV)





An Excerpt from the Book: "Whom Jesus "Jesus" Really Loved"



Jesus said, "…If I will that he tarry till I come, what is that to thee? Follow thou me. Then went this saying abroad among the brethren, that that disciple should not die: yet Jesus said not unto him, he shall not die; but, if I will that he tarry till I come, what is that to thee?" (John 21:22-23). This statement from Jesus indicated how He wanted Judas to remain alive and witness the greatest miracle of all time, "The Glorious Resurrection of the Son of God", as Jesus often declared and promised!

In addition, we have the unwavering Epistle of Paul the Apostle to the Corinthians: "…For I delivered unto you first of all that which I also received, how that Christ died for our sins according to the scriptures; and that He was buried, and that He rose again the third day according to the Scriptures: and that He was seen of Cephas, "…then of the twelve" (1 Cor. 15:3-5 KJV).

What does "…of the twelve" mean? Paul meant that the Lord appeared to the twelve disciples, Judas still being with them (alive) after His resurrection. These are just some of the passages proving that Judas was still alive even after the resurrection of Jesus.

The complete version of the Chapters in this book includes Greek translations, historical events, Scriptural analysis with practical and personal applications for better understanding and complete wholeness in Christ Jesus. All 36 Chapters are filled with revelations and comprehensive research compiled in the book, "Whom Jesus "Really" Loved". Jesus knew the heart of all His disciples, as well as He knows ours. He knows the assigned purpose for each one of us in this lifetime and the age to come. He is the Alpha and the Omega, the beginning and the end (Rev 1:8).

Get the Book and experience the Life, Love, Grace and Forgiveness of Jesus the Christ...the only true Savior for all mankind!





---
"Whom Jesus Really Loved" is available at B&N, Amazon and all major booksellers: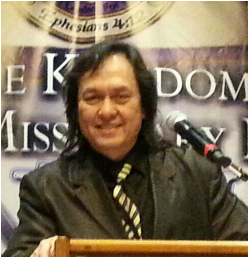 For God sent not His Son into the world to condemn the world; but that the world through Him might be saved. He that believeth on him is not condemned: John 3:17-18 (KJV)


Dr. Gary Pangan
Evangelist, Preacher, Teacher
Email: Garypangan.com
---